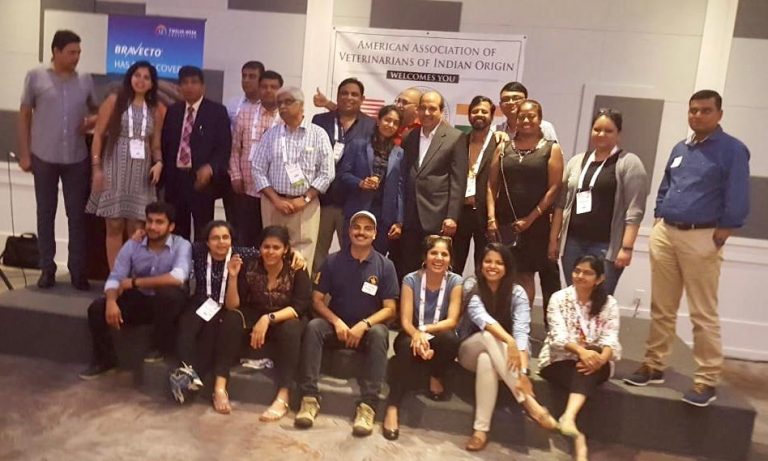 Indian Vets at WSAVA World Congress in July 2019
American Association of Veterinarians of Indian Origin (AAVIO) organized a dinner and DJ night for approximately 100 Indian veterinarians who attended WSAVA 44th congress in Toronto on July 17, 2019. Merck Animal Health sponsored this event and delivered a brief presentation about World Mission Rabies. AAVIO president Dr. Ravi Murarka and Dr. Dodda coordinated this event with help from Dr. Jagdish Verma and Dr. Pushp Barar from Canada. All attended delegates expressed pleasure for organizing the meet and greet session for Indian Vets from different parts of the world.
Please see below photo gallery from the event.