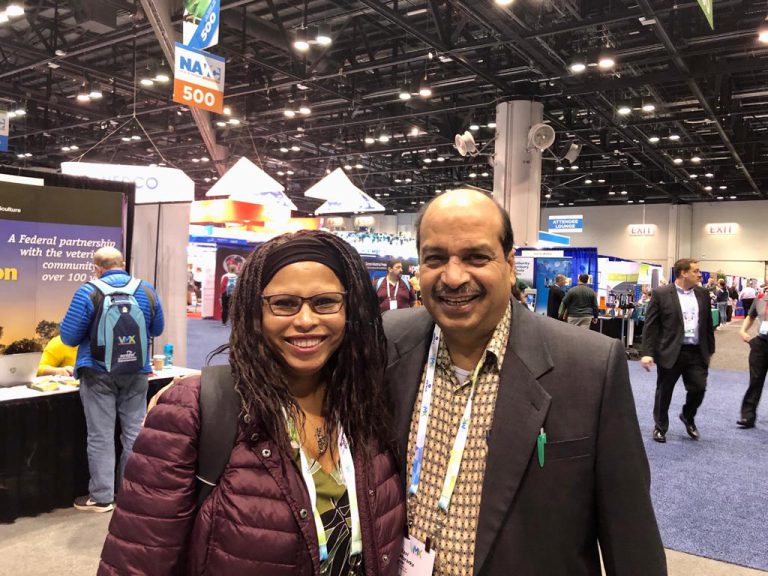 VMX Conference in January 2020
VMX 2020 Veterinary meeting and expo presented by the North American Veterinary Community (NAVC) was held from January 18-22 in Orlando, Florida. Dr Lila Miller past medical director of ASPCA New York and Dr. Murarka are in the featured picture to the left. They worked on several shelters issues in past when Dr. Murarka was medical director of Philadelphia SPCA.
Please see the picture gallery of AAVIO members attending Mission Rabies presentation by Merck.